Discount Law
Donald Nelson's Office
Type
Law Firm
Location
The Neighborhood
Level
16
Dating
Unavailable
Description
Discount Law is an abandoned law firm in the third section of The Neighborhood. It becomes Donald Nelson's office at level 16 after completing Keep it Real. You can speak to Donald Nelson for reality projects anytime you do not have any filming goals in progress.
It was also used to house Horatio Himpleton during the Oz Event.
Characters
Interior
Exterior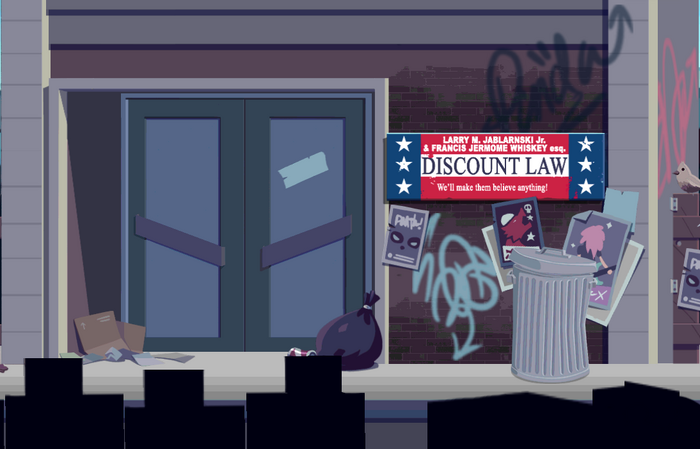 ---
Ad blocker interference detected!
Wikia is a free-to-use site that makes money from advertising. We have a modified experience for viewers using ad blockers

Wikia is not accessible if you've made further modifications. Remove the custom ad blocker rule(s) and the page will load as expected.