Wasted
Wasted
Type
Karaoke Bar
Location
The Neighborhood
Level
2
Dating
Available
Description
Wasted is a rock n' roll karaoke bar in the second scene of The Neighborhood. Here you may be requested to meet and network with various people. You can also date or hang out here if you wish.
Characters
Related Goals
Available Actions
Reward amounts are approximate.
Dating Actions
Reward amounts are approximate.
Interior

Exterior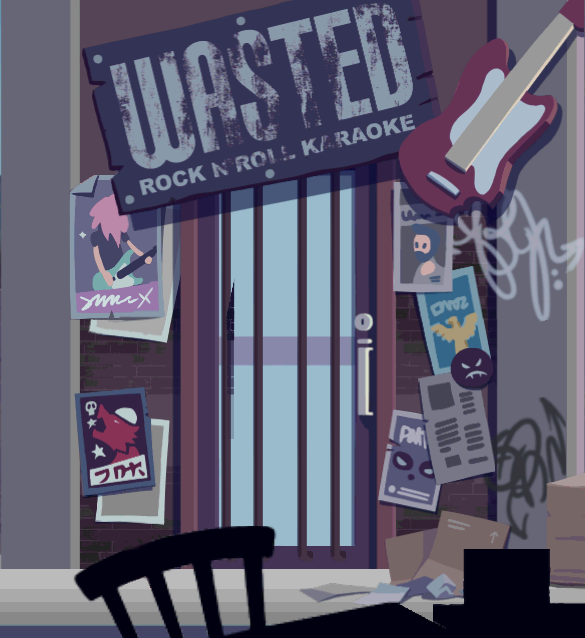 Tappables
By tapping certain objects, you will gain bonus 

Cash, 
XP Points and

Energy. Tap on the rewards from these objects to shorten energy regeneration time. One reward cuts 5 seconds.
Tappables
Image
Object Name
Beer Bottle
Television
---
Ad blocker interference detected!
Wikia is a free-to-use site that makes money from advertising. We have a modified experience for viewers using ad blockers

Wikia is not accessible if you've made further modifications. Remove the custom ad blocker rule(s) and the page will load as expected.